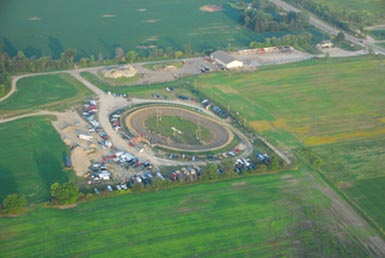 This text will be replaced
Our goal at Owosso MotorSports Park is to provide families and friends with a place that's fun, fair, and affordable with a competitive race environment May through Sept.
Karting is exhilarating, it's the kind of fun that you can't match with any ordinary past time. But one of the most rewarding aspects of karting lies in the preparation and anticipation of trying out your hard work and seeing the fruits of your labor put to the test, against others with just as much desire to win.
AMA District 14 Flat Track Motorcycle Racing, One of the most traditional forms of motorcycle competition in the United States. Riders compete in two different types of events at OMP: oval short-track, and a TT course, which features Jumps, left and right-hand turns.
New East Extreme Dirt Track Series is a Quad National that comes to OMP one weekend per year with over 300 quad entries, Running on our Short Track and TT Track. OMP holds the 2019 National track of the year award.
Our track at Owosso MotorSports Park consists of a 750' long x 40' wide dirt oval with a true 10-degree banking making it fast but safe. We also have the half mile TT Track.
Can't wait to see you at OMP!!!
Our Location
2504 W M-21 Owosso, MI 48867